I wish to dedicate this post to a friend of mine and her wonderful family. My host was kind to let me stay over. Su Anne was my tour guide and
makan
buddy.
Malacca, the historical city. The origin of Malaysia. And this was my first time here and now I feel a little more Malaysian.
This is Melaka.
The river.
It was named after
pokok melaka
, a tree Parameswara was resting under when he saw his hunting dog was attacked by a
kancil
.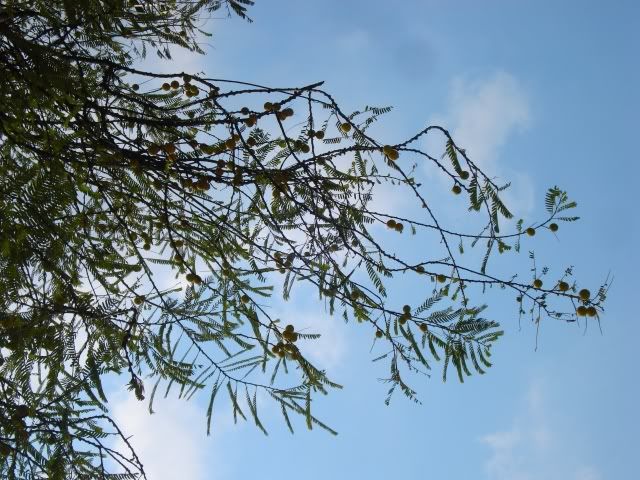 Windmills were influence of VOC.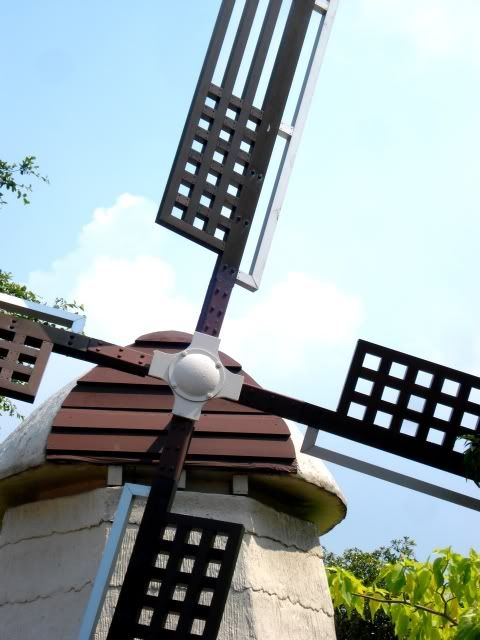 The Brits also made their mark here.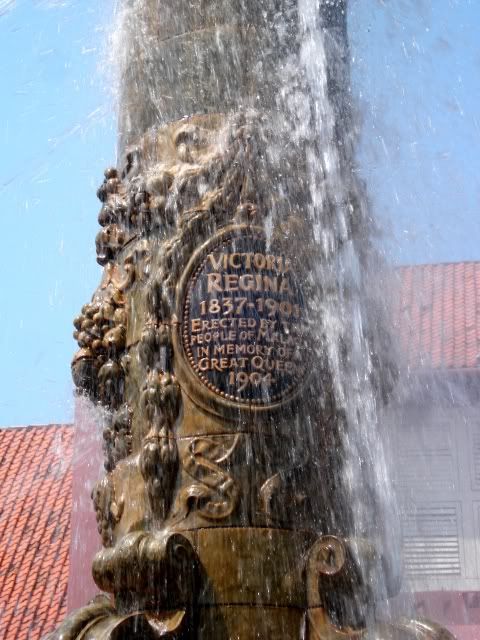 This church is still functional since...1753
Keris Taming Sari and Eye On Malaysia.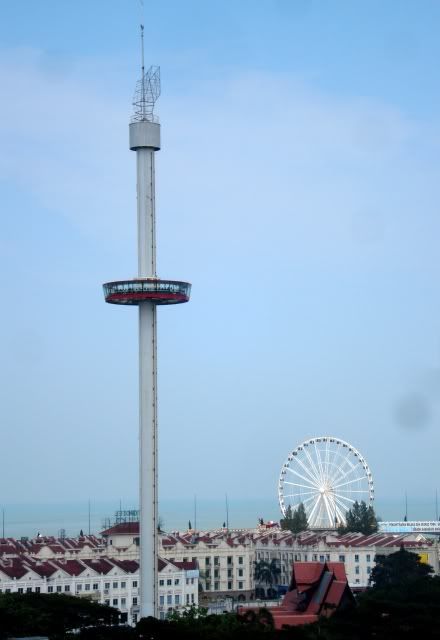 Ruins of St Paul's church.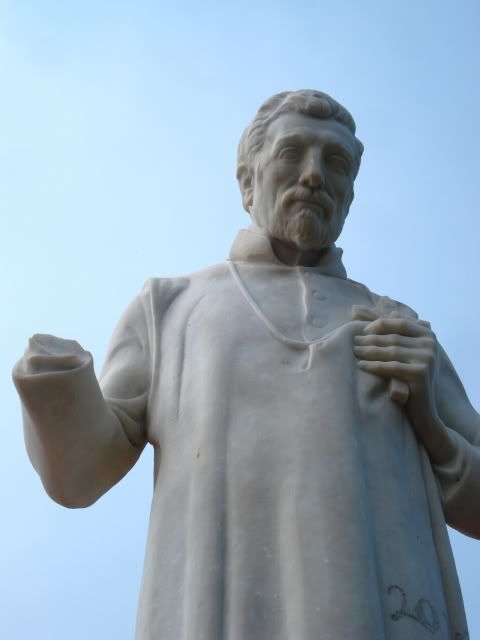 This is what's left of the huge Famosa Fort.
This is the Chevy the first Prime Minister of Malaya sat when Malaya got its independence.
Some random ornaments on Jonker Street aka Jalan Hang Jebat.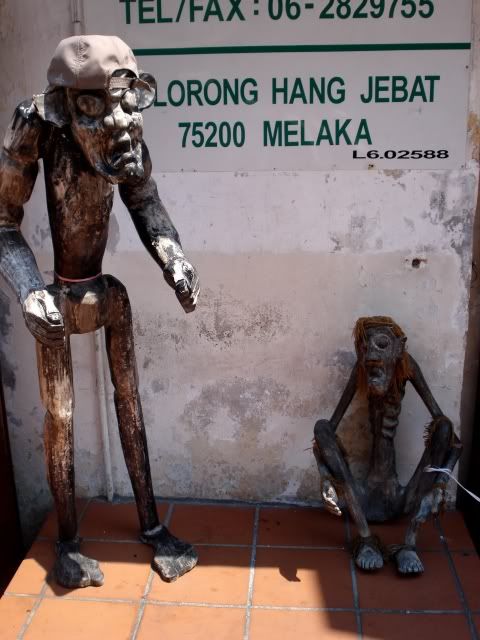 Jonker Street at night.
Another attraction in Malacca is FOOD! The food there was just wonderful, very unique.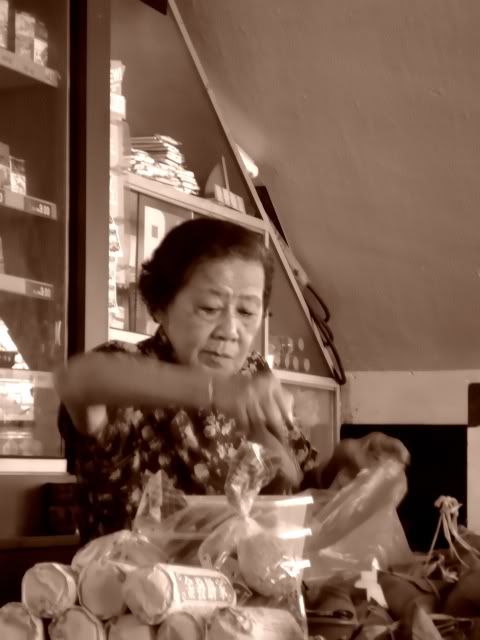 These are what I ate:
Prawn mee - The prawn mee is actually dry! It was a light meal to enjoy if you don't eat much.
Roti Bakar
-
Kaya
and butter sandwiched between soft yet crusty Hainanese bread.




Ikan Pari Bakar
- Was told to be a Portuguese dish. With spices and ladies fingers, it is one food you won't wanna miss. The
sotong bakar
is superb too.
Oi chien - which I cannot eat as it has oysters in it (allergic to seafood...so I ate the eggs only)
Nonya laksa - the thick curry of the broth with it's special mix of spices makes you wanna go have another sinful bowl... over and over again
Paitee - Vegetables cooked and raw in small biscuit cups are just a tasty mouthful
Chicken rice balls - this is a hit in Melaka as it is unique. Chicken is served with rice shaped into balls.
Mihun Kuih/ Traditional Pan Mee - Simplicity is the key to finding the originality of what it was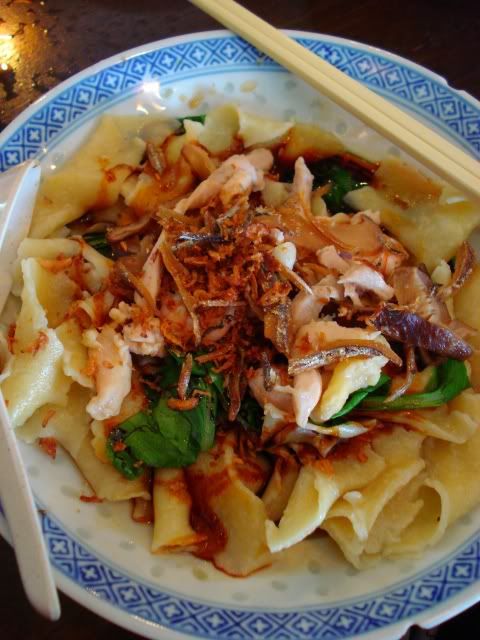 Cendol - Cendol (green jelly) with kidney beans topped with shaved ice with gula melaka and
santan
(coconut milk) makes it a great simple dessert that no one should ever miss when visiting Melaka. One recommended shop would be Jonker 88 on Jonker street.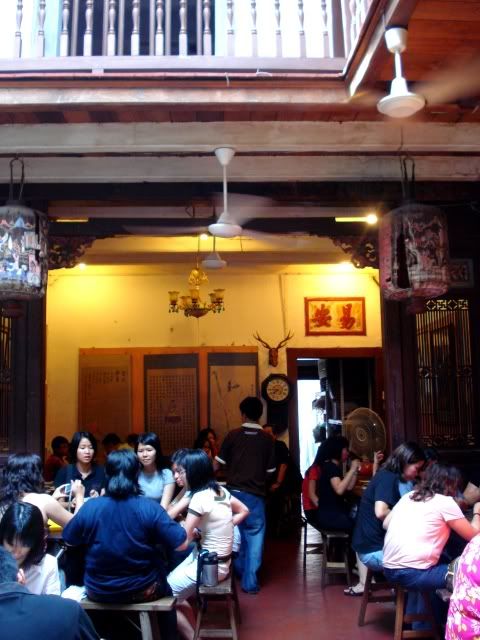 Portuguese egg tart - Egg custard filling in a flaky crispy crust. Yum.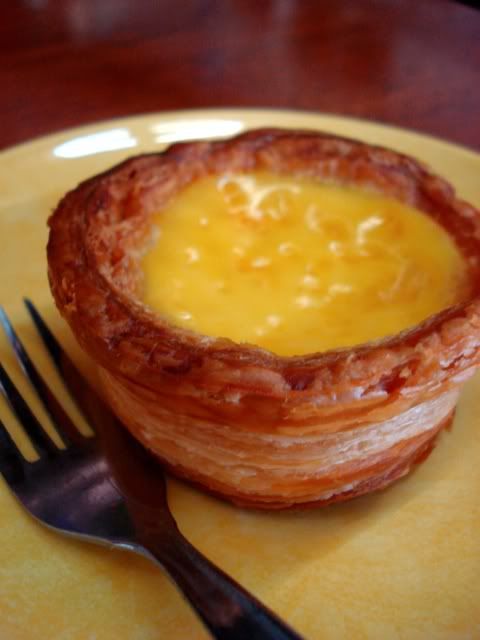 Satay celup - Food on sticks dipped into boiling peanut soup. An experience not to be missed.
It was a nice experience going around Malacca, in such detail. It was fun and I think I may go there to eat... Soon.