I HAVE TO finish CVS today. If not, there won't be enough time for GI and Haemato. My brain needs food.
**********************
Just had 'brunch' of toast with eggs and baked beans. Reminds me of my school holiday breakfasts my mom would make when I was younger.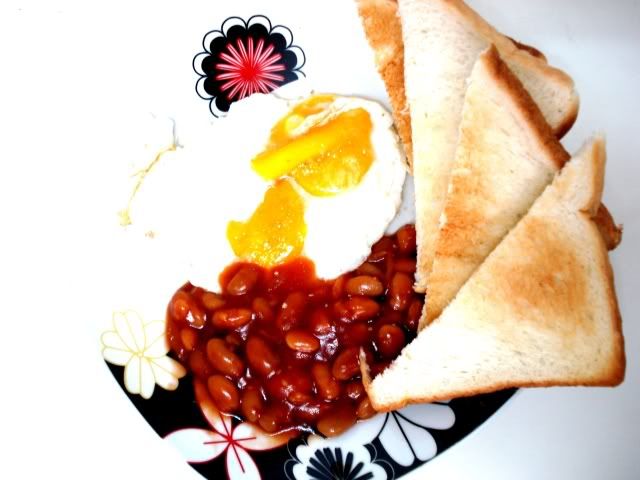 Yum. Eggs are said to be DHA enriched. True or not?